The capture of key real-time data points from field crews results in positive and lucrative outcomes on construction projects. Incorporating important effective construction management tools with easily accessed real-time predictive data is a game-changing solution to the longstanding ills plaguing the construction industry. 
Construction stakeholders are concerned about inadequate cost controls and poor construction management on projects." This reads like a complaint anyone today would make, given the innumerable construction projects with $50 million, $100 million or $1 billion cost overruns. Is it shocking that this sentiment was not expressed by a 21st century construction engineer, owner or superintendent? Instead, as cited in Philip Bruner's William Mitchell Law Review article, "The Historical Emergence of Construction Law," the complaint was made in the age of Vitruvius, chief engineer of Julius Caesar and Emperor Augustus in 24 BC.
Today, budget violations on new projects are common. In fact, almost universally, they are an accepted cost of doing business. However, it is perplexing to discover that the concerns expressed by construction stakeholders today reflect the same issues that date back over 2,000 years. That begs the question: why has the construction industry historically and consistently been plagued by cost overruns, ineffective construction management, schedule overruns and poor record keeping?
There are millions of lost data points created on a construction site throughout the lifecycle of a project; hundreds of data points created daily by field crew. They contain critical information that can protect owners, investors and subcontractors alike in the event of errors and/or omissions and can empower construction managers, quantity surveyors, owner's agents and superintendents to prevent or remediate problems before they develop into budget busting setbacks. Only in recent years, technologies have been created to harness and extract useful insights from this critical data in real time.
The capture of key real-time data points from field crews results in positive and lucrative outcomes on construction projects. Insurance carriers can especially benefit from a reduction of the risks associated with inadequately monitored field activities. When planning new projects, project estimators benefit from the ability to compare estimated costs to historical actual costs. Quantity surveyors and construction managers exercise tighter cost controls through portals that allow them to monitor subcontractor budgets for labor and materials received in real-time. Superintendents benefit from the consumption of real-time reports on data from materials received on site, completed construction activities to contracting dollars earned by each subcontractor. Project executives are enabled to more effectively analyze business processes and predict project profitability. Owners and their agents receive heightened transparency of construction progress and improved accountability. Lawyers are equipped with an evidence-based forensic audit trail of construction activities in cases of litigation.
Incorporating important effective construction management tools with easily accessed real-time predictive data, is a game-changing solution to the longstanding ills plaguing the construction industry. Competent and experienced construction stakeholders can improve profit margins and compress construction schedules with targeted real time, predictive data that signals or explains "why" things could or do go wrong.
Also Read: 3D modeling 2.0: Re-imagining the contours of construction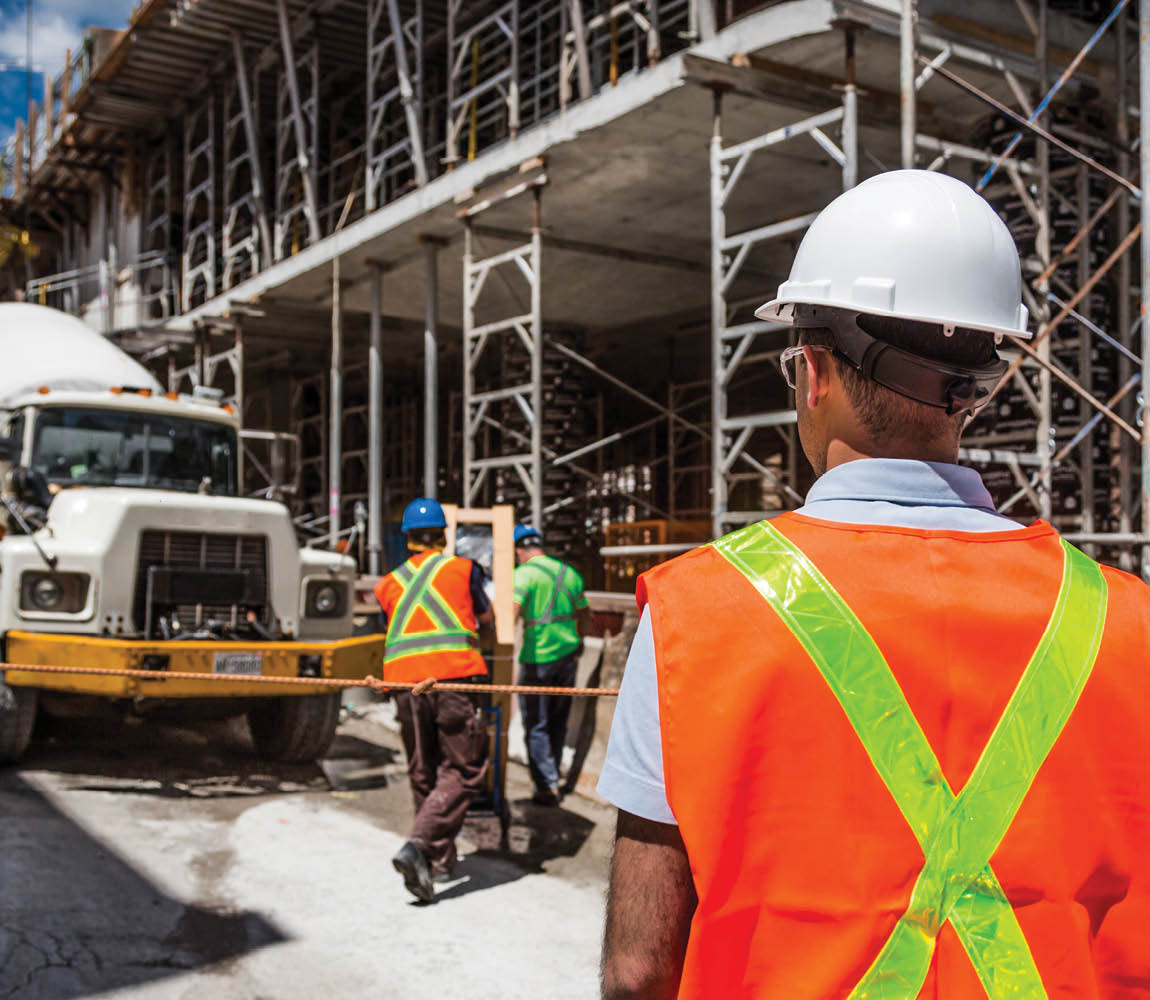 There is a great deal of value in game- changing data that is easily navigable and accessible for the end user. Game-changing data include information that can be filtered to provide an analysis for or that can support the conclusions of end users. It incorporates and integrates information from the back office to the field. In some cases, game changing data can fill an experience or competency gap by providing objective conclusions that require no analysis. For example, if you take a critical path milestone that requires 20% of all doors in a building to be installed to maintain a construction schedule by a certain date, and technology, in real time, tracks the installation activities of the door contractor by location and marries that data to the CPMs to accurately monitor the percentage completion status on demand, objectively indisputable data is created. Either the door contractor is or is not on schedule.
Construction stakeholders are craving for a software platform that serves as the primary source of truth. Currently, construction stakeholders must access pieces of data from several different platforms to build a story and answer project questions or expend precious labor resources to quantify or validate project progress. Instead, a single integrated platform that captures new data points that lead to game changing solutions can eliminate or diminish confusion, provide a transparent audit trail of construction activities, lead to greater accountability, reveal best practices and tell stories that can propel construction out of 24 B.C. into 21 A.D.
'Game Changing' data drive improved labor productivity
In a 2017 report entitled "Reinventing Construction: A Route to Higher Productivity," the McKinsey Global Institute defined labor productivity as "the value added by construction workers (output in terms of structures created minus purchased materials) per hour of work and its growth over time, adjusted for inflation." The report explained that improvements in labor productivity can result in $1.6 trillion of additional economic value, which would add 2% to the global economy annually. It concludes that improvements in labor productivity parallel "shorter and more reliable construction schedules."
---
Simple Data vs. Game Changing Data
"Game Changing Data" as used in this article is not the kind of data that is now becoming more routinely captured on construction projects. For example, there are widely embraced existing technology tools that:
1 Track daily RFIs and submittals;
2 Capture end of day pictures taken by superintendents who take a single snapshot of an entire structure;
3 Capture pictures taken before wall and ceiling close-in;
4 Document commissioning;
5 Record inspections;
6 Record safety inspections;
7 Allow easy access to contract documents and track revisions;
8 Track inventory from point of receipt to installation;
9 Digitize punchlisting; and
10 Store "As Builts," warranty documents, Operations and Maintenance manuals.
While these new tools are positive steps forward, siloed, they are not the new factors for game changing solutions.
1 New game changing solutions create data that produce real time information that can:
2 Allow individuals with oversight responsibility to monitor real time project progression to make proactive decisions that stave off economic losses and schedule creep;
3 Significantly reduce risk for insurance carriers concerned about excessive litigation for post-construction defect lawsuits initiated by building owners or occupants;
4 Protect contractors in claims disputes and from lost revenues in which poor record keeping would otherwise result;
5 Enable facilities managers to better predict the longevity of building assets and help developers and contractors better compare historical and estimated costs of construction with actual costs of construction;
6 Provide many of the answers to the "What happened?" questions raised by owners, attorneys and investors alike when looking backwards at projects that resulted in severe budget or schedule overruns; and
7 Reduce the time it takes for insurance carriers to process claims under Builder's Risk policies in the event of moderate to catastrophic losses.
---
Technological improvements like BIM, Cloud document management, and a host of management level down, Cloud-based solutions that aid in project management, makeup the bulk of technological advancements that have been embraced widely. These tools fail to significantly affect labor productivity of field crews. Lagging is the embrace of technology advancements that reveal the details of real time field activities, i.e. the game-changing data tools described here, which would empower decision-makers to hone in on and combat the specific activities that negatively impact labor productivity.
Also Read: 3D modeling in construction- How the industry is benefiting?
The future story of construction
Precision has never been a hallmark of the construction process, and the emphasis here is solely on the process of construction. From planning a project to the actual process of building a structure, allowances in project pricing are routinely made for errors, omissions, imperfect design planning, inefficient inventory control, inadequate project team coordination, inaccurate cost estimates, insufficient oversight and accountability and inexperienced decision making. Project pricing and initial project scheduling cannot anticipate all economic losses and schedule creep attributable to unforeseen site conditions, labor shortages, unskilled subcontractor laborers and high turnover of experienced construction personnel.
These are widely accepted assumptions. However, these shortcomings can be significantly reduced if not altogether eliminated, with the collection of real-time game-changing data. This kind of transformative data provide insight into the source of materials, actual costs of construction, real-time percentage of completion calculations, real time project budget status, number of labor hours expended to install or construct items, real-time visual evidence of completed construction activities.
It also helps in identifying subcontractors responsible for building or installing individual assets, and producing a myriad of other information critical for decision-making and knowledge management that can empower construction stakeholders to pre-empt activities that can result in sliding deadlines, massive budget overruns, costly claims disputes, litigation, inferior construction results and lost profits.
Construction is an industry that impacts the lives of almost every person on the planet. From housing, commercial structures, hospitals, schools, sports and entertainment facilities, hotels and resorts, our lives are inexorably affected by construction activities. Technological innovations carry the potential of transforming world economies by reducing annual construction related losses from $1.6 trillion to relatively negligible amounts.
Also Read: Digital construction – BIM, cloud computing, reality modeling, AI and so on
(Excerpt) Read more
Here
| 2018-11-29 18:30:00